News & Events
A Fifty-Year Class of 1972 Reunion
Edited by Rebecca Elicay
Tue, 13 Dec 2022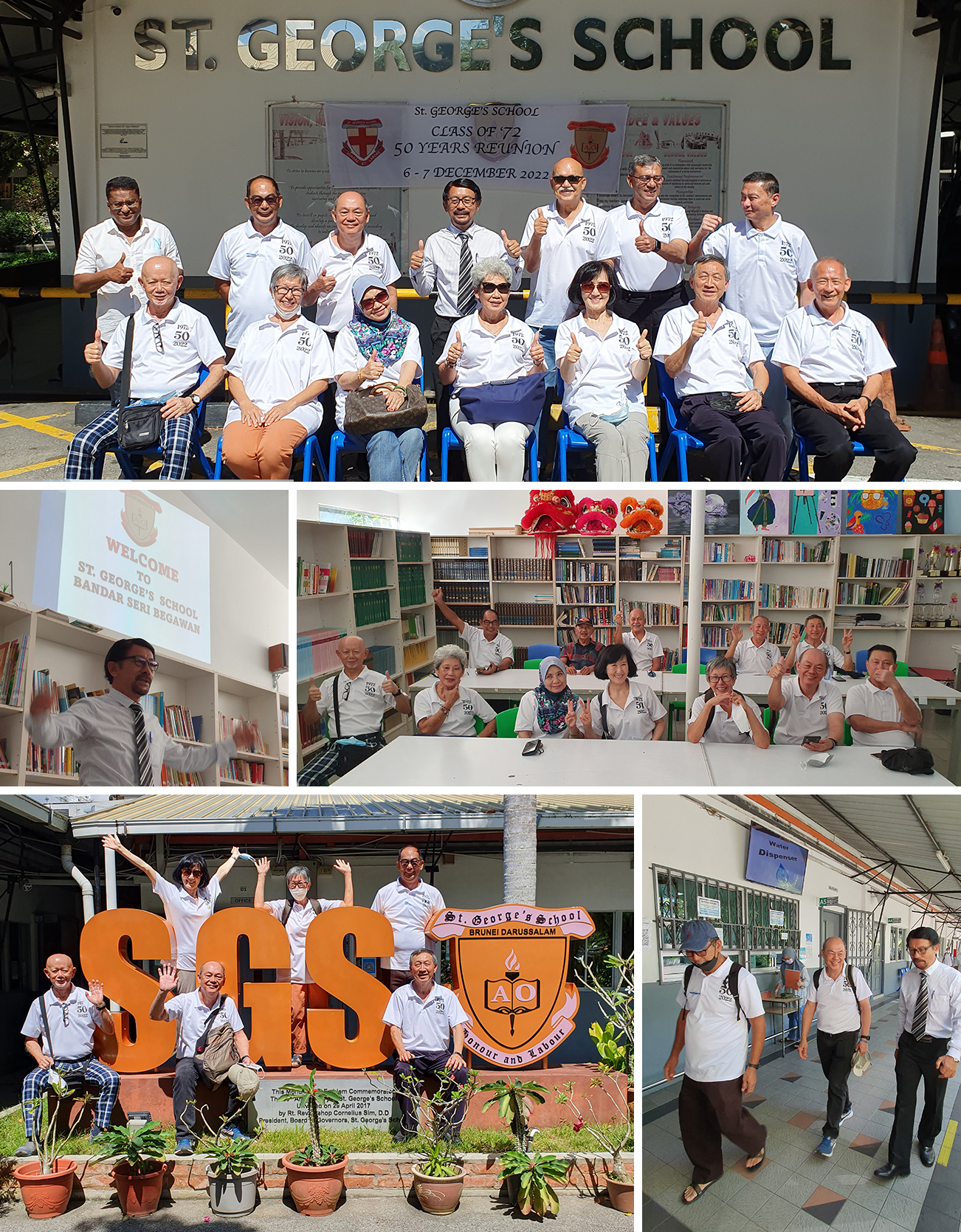 St. George's School was happy to receive close to 14 ex-St Georgians from the Class of 1972 on 7th December 2022. It was the fifty-year reunion. The alumni of '72 has met every 10 years since their graduation.
They were welcomed by the principal, Mr. Janidi Jingan. The visit started with a briefing by the principal, with a focus on the progress and achievements of the school in the last 10 years. The principal then gave a video presentation of the school's 80th Anniversary celebration which was held in 2017.
The ex-students also viewed a slideshow presented by Mr. Weng Chong who currently resides in Singapore. The presentation rekindle many memories of their school's years at St. George's School. They had a wonderful time together reminiscing about the past, and were impressed with the development and progress that the school has made in the past 50 years.
They were then taken for a tour around the school by the principal, which was followed by a photo session. Breakfast was served at the school canteen courtesy of the organiser of the reunion, Mr. Peter Chong, who is also a Class of 1972 alumni.
The principal also took the opportunity to ask the alumni to attend the school's 90th Anniversary Celebration, which will be commemorated in 2027.
St. George's School wishes good health and the very best to the Class of '72, and would like to thank the St. Georgians for the visit. Once a St. Georgian, always a St. Georgian!