News & Events
Staff Appreciation Dinner
Edited by Janidi Jingan
Wed, 30 Nov 2022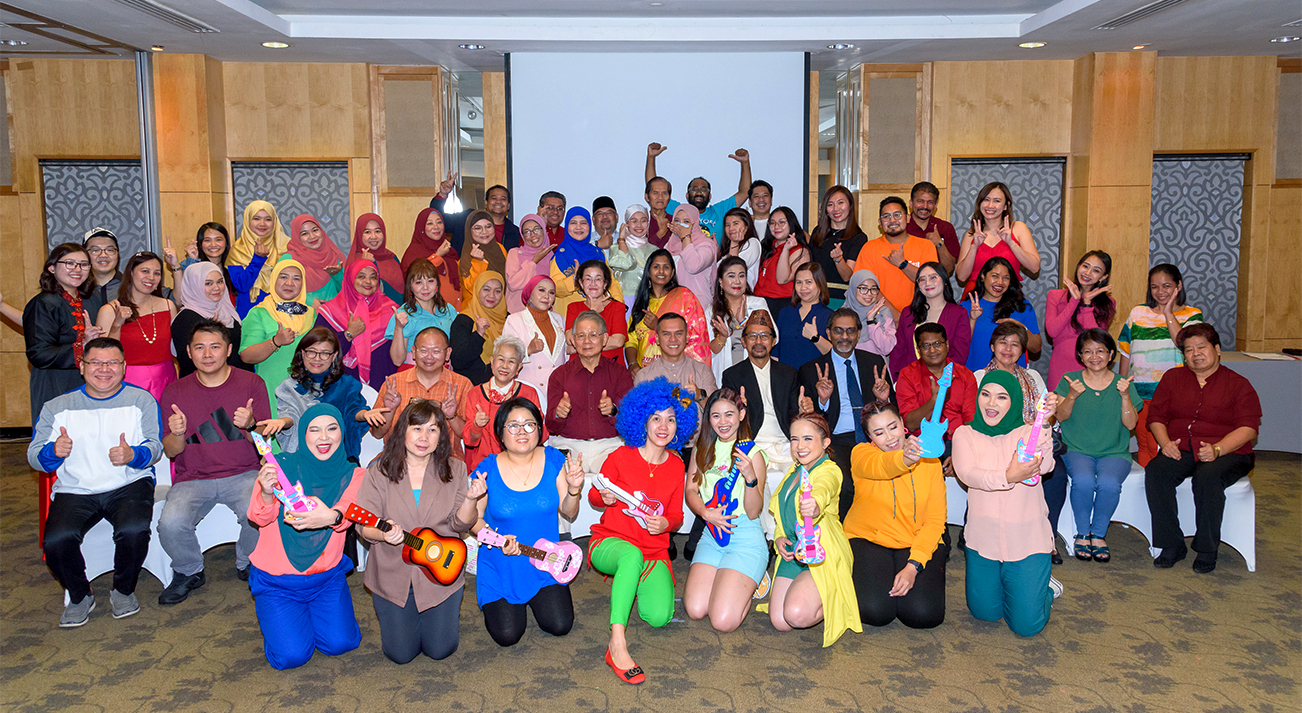 St. George's School celebrated Staff Appreciation Dinner last Saturday evening, 26th November 2022, at Radisson Hotel.
Teachers, staff, and guests arrived in gorgeous attire of colour and displayed their creativity in matching their clothes according to the Colour Block theme. In attendance were the Chairman of School Board of Governors, Mr. Anthony Liew and spouse, and other members of the Board of Governors.
The event began with the recital of Surah Al-Fatihah by Ustaz Mohiddin and followed by the opening remarks by the school principal, Mr. Janidi Jingan.
In his speech, Mr. Janidi highlighted the full cooperation, teamwork, and determination of the teachers/staff despite being faced with challenges of COVID-19 pandemic. The covid-19 pandemic has taught us to be prepared for all eventualities. We adapted and used digital technology in education that has enabled us to conduct teaching and learning to students that are physically not in school. He also mentioned that everyone must work harder to face the challenges ahead and gain the trust of parents by keeping their children at our school. The principal also announced that three teachers and a school's secretary either retired or move on to their new jobs inside and outside Brunei.
Following a sumptuous dinner, teachers were feted and awarded for their achievements and contributions to the school. Nine teachers and staff received their Long Service Awards ranging from ten to twenty years of service with the school.
The night was also filled with excitement when the Lucky Draw was announced. Lots of prizes are up for grabs by the lucky participants on the night.
The dinner ended on a high note with the closing speech given by the Chairman who praised the teachers for their commitment to the school and adaptability in preparing for the betterment of the students and school and followed by a group photo session.