News & Events
Education Trip to OGDC for Year 4 Students
Edited by Dk Nor Atiqah Morni
Fri, 11 Nov 2022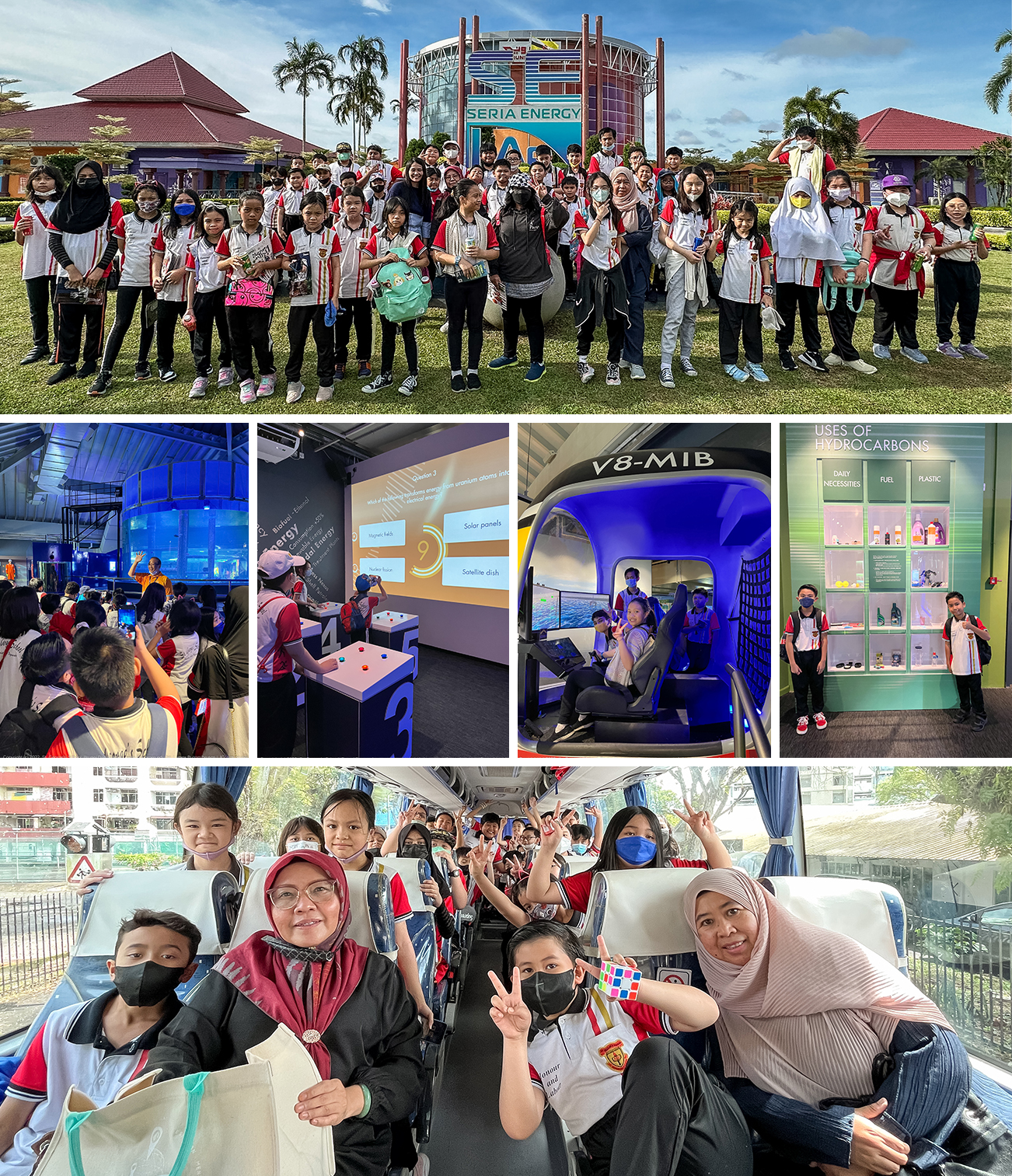 On Thursday 10 November 2022, our Year 4A and 4B went on a field trip to Seria Energy Lab (SEL). The purpose of the excursion is to take students on an educational experience outside the classroom, one that would be memorable as well as enjoyable for the Year 4 students. The group consisting of 45 students, accompanied by 3 of our teachers, Cikgu Malai Salmah, Teacher Wendy and Ustazah Nurhaya embarked on the journey from school to Seria by bus.
Upon arrival, our group was warmly welcomed at the main entrance of the SEL building by one of the SEL officers, Awang Albert. To officiate the trip, we were given a briefing on the exhibitions and activities offered in SEL and the rules for the students to follow before entering the exhibition hall. Our students were excited and eager to participate in the activities. Amongst the exhibitions and activities we partook in were:
1. Aqualab
2. Swing Transfer / Oil and Gas
3. HydroCarbon
4. Energy Exhibits
Before leaving Seria, students were given the chance to enjoy themselves with their classmates at a playground nearby the main building of SEL. The journey back to Bandar Seri Begawan was filled with happy discussions among the teachers and students about the exhibitions and activities that they enjoyed most from the trip.
*Check out this media gallery by click here