News & Events
Education Trip to OGDC for Year 5 Students
Edited by Rebecca Elicay
Sat, 5 Nov 2022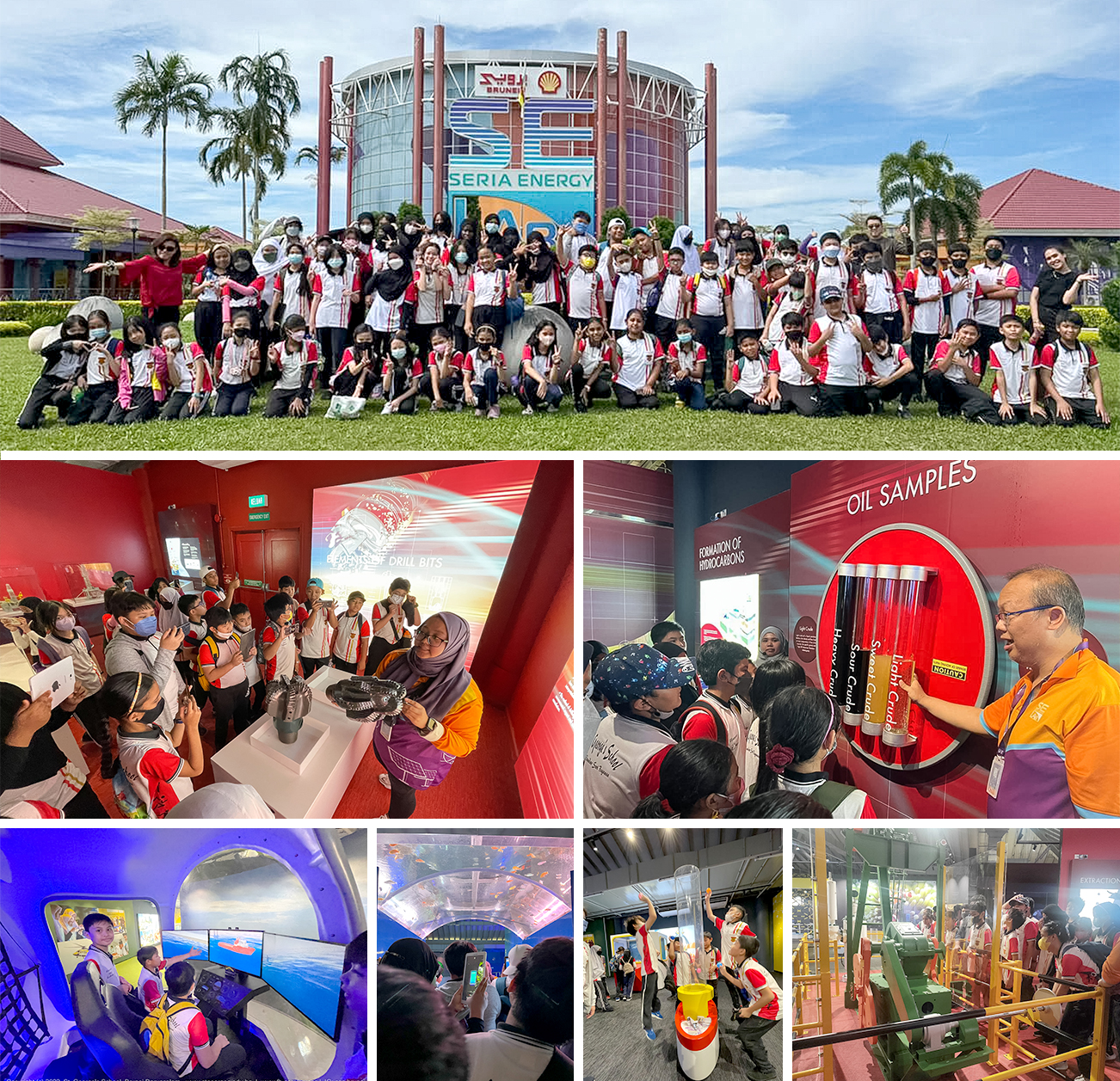 On the 3rd of November 2022, the Year 5 students of St. George's School were given the opportunity to visit the Science Energy Lab in Seria for a class field trip. The purpose of the trip was to treat the students after a year's worth of hard work in the classroom, while also exposing them to the oil and gas industry, which plays an integral part of our country's earnings and revenue.
The students departed the school at 12.30 p.m. accompanied by class teachers Sarah Jane Ward, Lim Jen Erh and Head of Primary Section, Alice Ting. Upon arrival at the Science Energy Lab, the students took a group photo at the entrance, and then proceeded to the main exhibition hall where they were briefed by Head of Outreach, Albert Chang.
The students were then split into two groups, each headed by a tour guide who gave thorough explanations about the different zones on display throughout the exhibition. The students were able to see different fish and marine animals in the Aqualab, learn about the history and process of oil production in the Oil and Gas Zone, as well as discover the effects of energy in the Future Energy Zone.
After the tour, the students were free to roam the exhibitions on their own. There were many interactive activities available for the students to play and learn from, such as the Hydrogen Rocket and Slow Bubble, just to name a few. After their fun-filled learning experience, the students boarded their buses at 4:00 p.m. and safely arrived back in school at 5.30 p.m.
*Check out this media gallery by click here