News & Events
Fire Marshal Course
Edited by Rebecca Elicay
Tue, 22 Nov 2022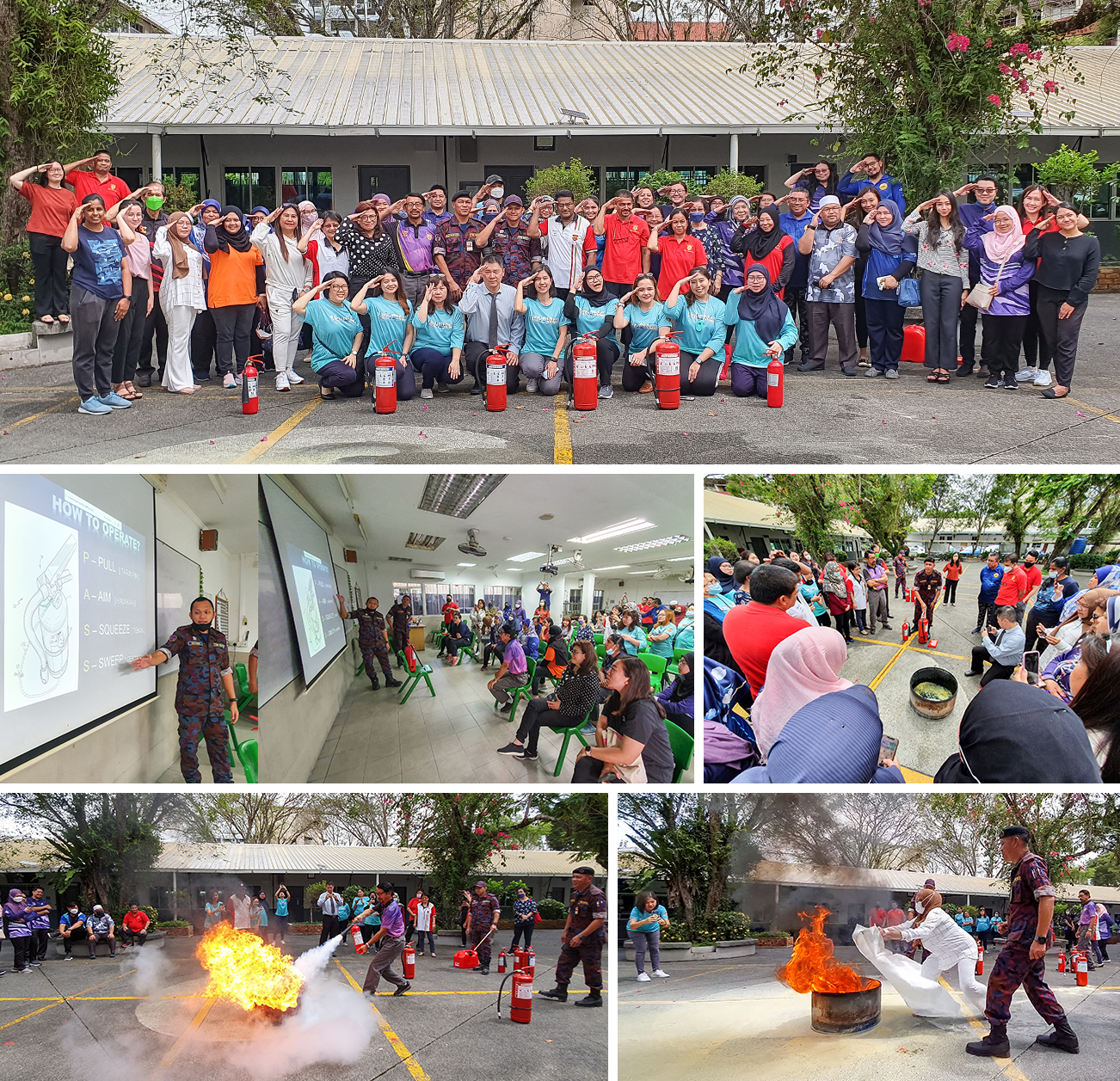 Fire safety is of utmost importance, especially in large organisations, as many lives are at stake. On the 19th November 2022, St. George's School teachers and staff sat through a one-day fire marshal course conducted by the Fire & Rescue Department. Present from the department were Station Officer Hazwan bin Mawang and Assistant Station Officer and Public Relations Officer, Operational A Branch, Rustam Efandi bin Hj Metusin.
Before the course began, the principal of St. George's School, Mr. Janidi Jingan, remarked that as a school, all should be prepared to put out fires, should any occur, and should know how to operate a fire extinguisher as he emphasised it is not important just that we save our property, but that we save the lives of the children entrusted into our care. Mr. Janidi informed that if there are many teachers and staff interested, next year, a three-day course can be arranged in order that participants may be accredited with Fire Marshal Training Certifications.
During the course, the school was reminded that fire drills should be carried out twice a year to ensure that students are aware of the evacuation process. The fire officer then went on to explain the different emergencies they would respond to such as if there is a fallen tree, if an elevator has stopped functioning, and even suicide attempts, to name a few.
Station Officer Hazwan bin Mawang explained the various causes of fires. He also explained the different fire extinguishers, which are the water extinguisher, foam extinguisher, dry powder extinguisher and carbon dioxide extinguisher. Depending on the type of fire needed to be put out, different fire extinguishers would be used. The P.A.S.S. (Pull, Aim, Squeeze Sweep) method of operating an extinguisher was taught. A live demonstration was then carried out wherein staff and teachers were able to try out the different extinguishers on a controlled fire. The officers also taught how to use a fire blanket.
The short course proved to be extremely informative, and teachers and staff went home better equipped with not just fire safety knowledge, but the practical know-how that will benefit St. Georgians in case of any fire related emergencies.
*Check out this media gallery by click here