News & Events
Educational Trip to Fun Blocks
Edited by Rebecca Elicay
Thu, 10 Nov 2022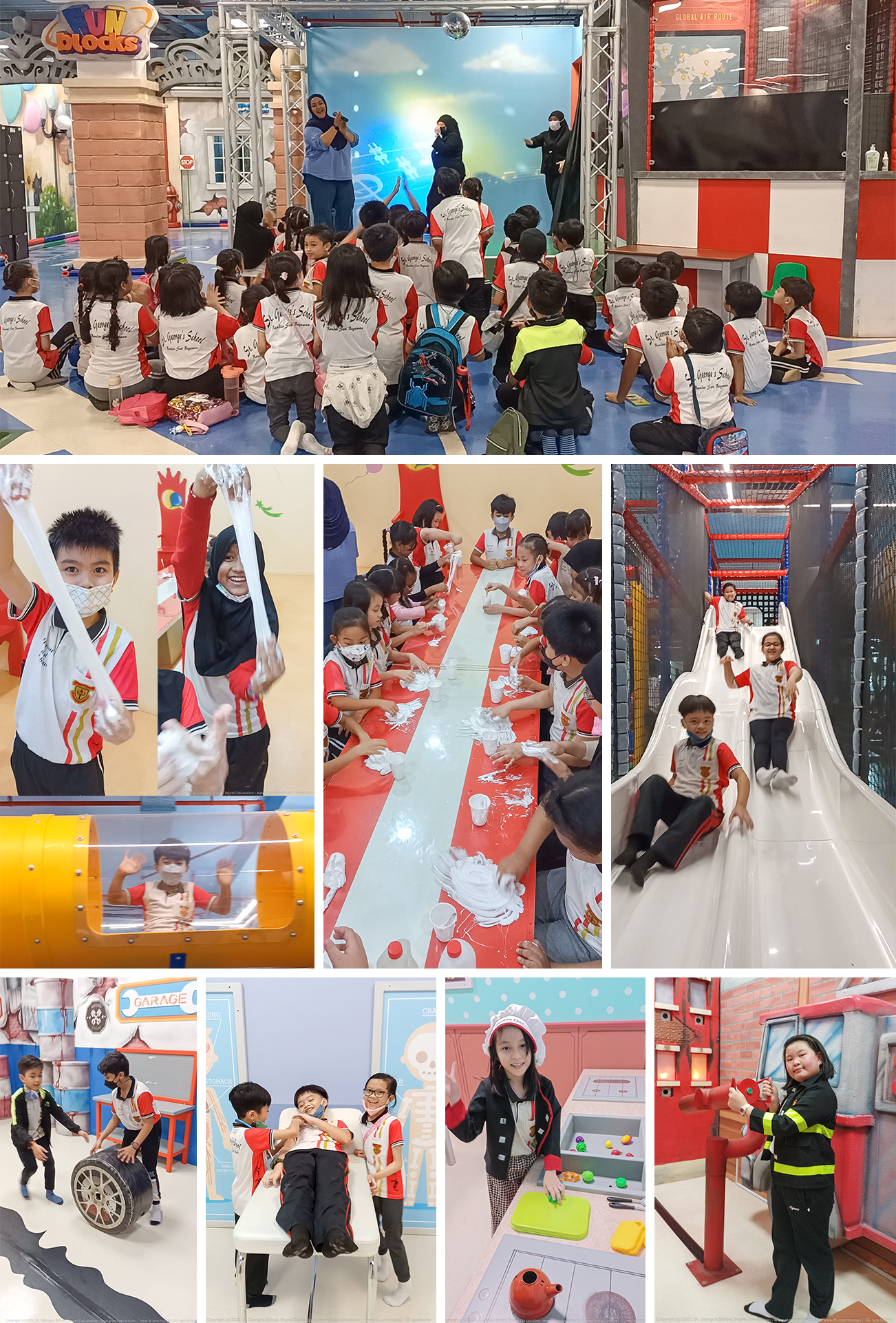 On 3rd November 2022, the Year 3 students of St George's School visited Fun Blocks for an educational and fun trip. The students were warmly greeted by the staff and had a welcoming activity of songs and dance such as Chicken dance and Baby Shark.
Then, the students enjoyed 3 fun activities. The first was a cookie decorating activity, where each were given a cookie to decorate with chocolate and colourful sprinkles which they enjoyed eating right away. Next was a word search activity where the students had to find all the words and some completed in less than a minute. Finally, the most awaited activity - slime making. Everyone was given the materials and paid close attention to the instructor showing them how to mix the slime, which they could bring home as a souvenir.
After the hands on fun, they had free play time with their friends and explored many of the interactive and educational play areas of Fun Blocks. Every student left with happy faces and are very grateful for the wonderful time provided by Fun Blocks.
*Check out this media gallery by click here