News & Events
Talk On Nationhood
Edited by Chew Lai Kwan
Sat, 2 Jul 2022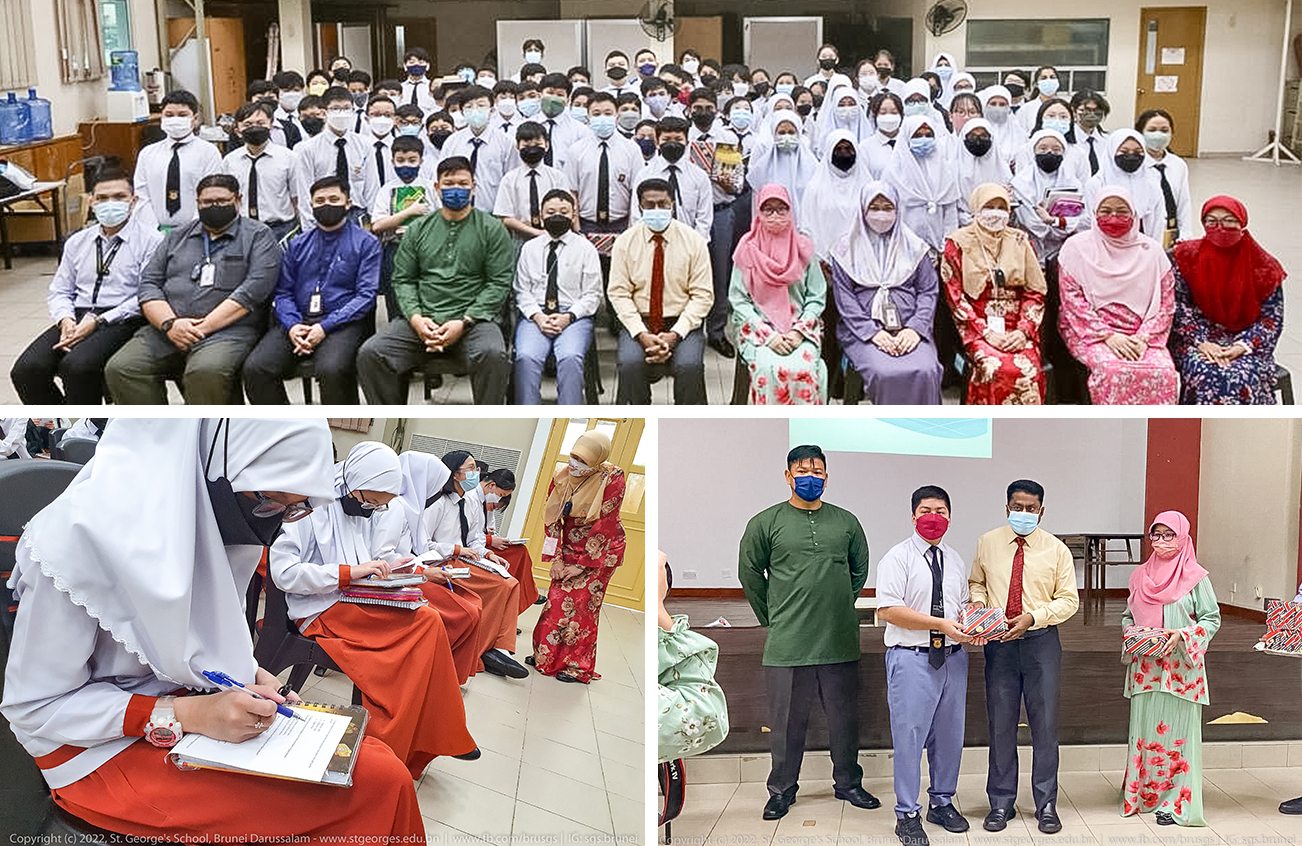 'OUR SOVEREIGN, APPRECIATE FLAG AND NATIONAL ANTHEM OF BRUNEI DARUSSALAM'.
The talk was conducted by the Nationhood Unit of the Nationhood and Community Division, Department of Information, Prime Minister's Office. It was attended by 91 students from Year 7 classes on 13th June 2022. The objective of the programme is to reach out to teenagers in schools so that they have knowledge on the importance of knowing and understanding of our National Flag, and National Anthem. This is also part of the government's effort to instill the spirit of Nationhood amongst students in Brunei Darussalam.
The programme began with the welcoming speech from Head of Bahasa Melayu, Dayang Norrasidah binti Jumat. Students also participated in the quizzes and those who successfully answered the quizes also received gifts presented by the school's Deputy Principal, Mr. NM Mubarak.
*Check out this media gallery by click here