News & Events
Donation to Orphans
Edited by Chew Lai Kwan
Wed, 29 Jun 2022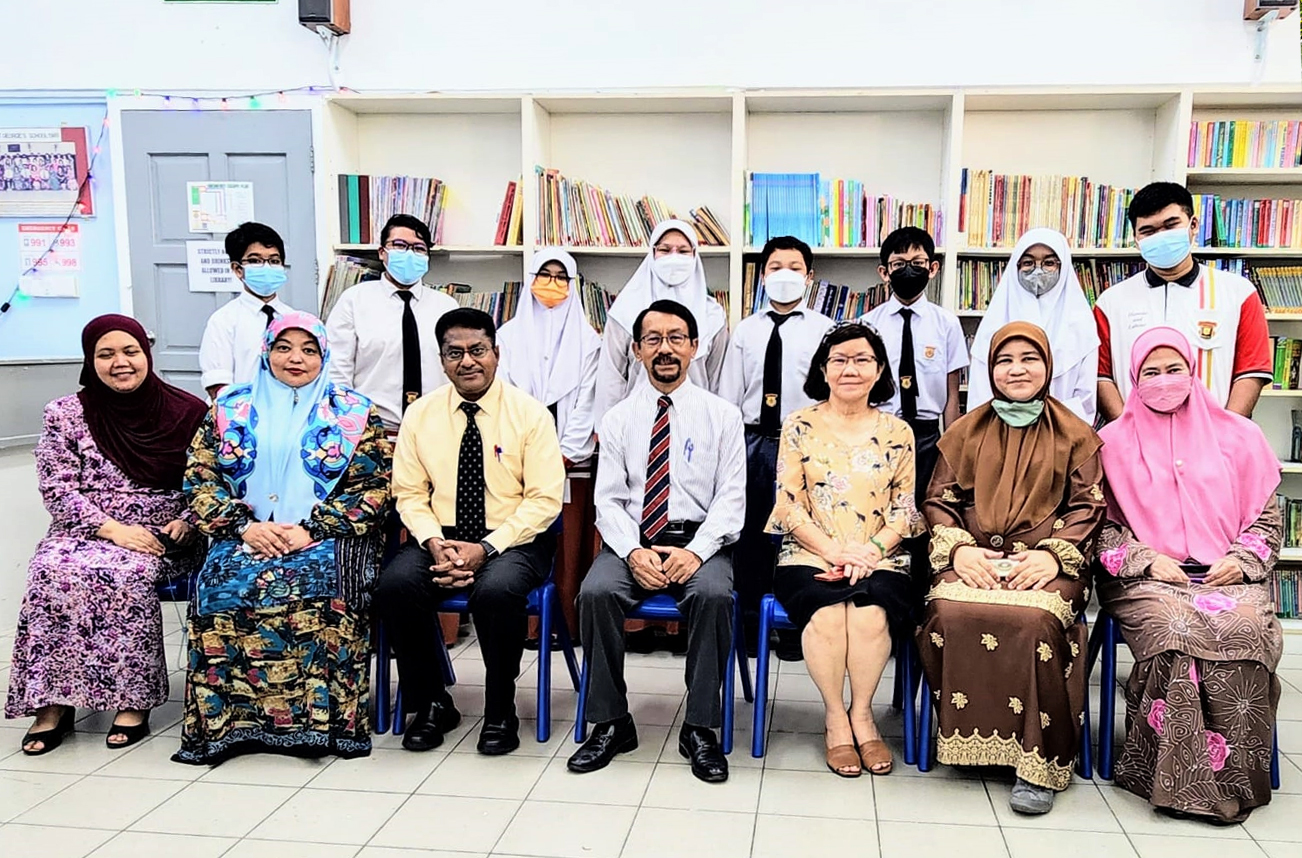 In line with one of the values of St.George's School which is 'Respect for Individuals', where students are taught to respect an individual's rights, needs and feelings, St George's School once again organized an event to offer donations to orphans in the school. The monetary donation was made possible with the generosity of the school community in celebration of Hari Raya Aidilfitri.
This simple yet meaningful event was held on Wednesday, 22 June 2022 during break time. The presentation of the monetary donation to the orphans was delayed due to school term break and mid-year examination.
This annual event is to cultivate the culture of sharing happiness and care among the students. There were 19 orphans who received the donation on that day.
Principal Janidi Jingan presented the monetary donation to the orphans.