News & Events
Transition Back to School and SOPs
Edited by Chew Lai Kwan
Sat, 1 Jan 2022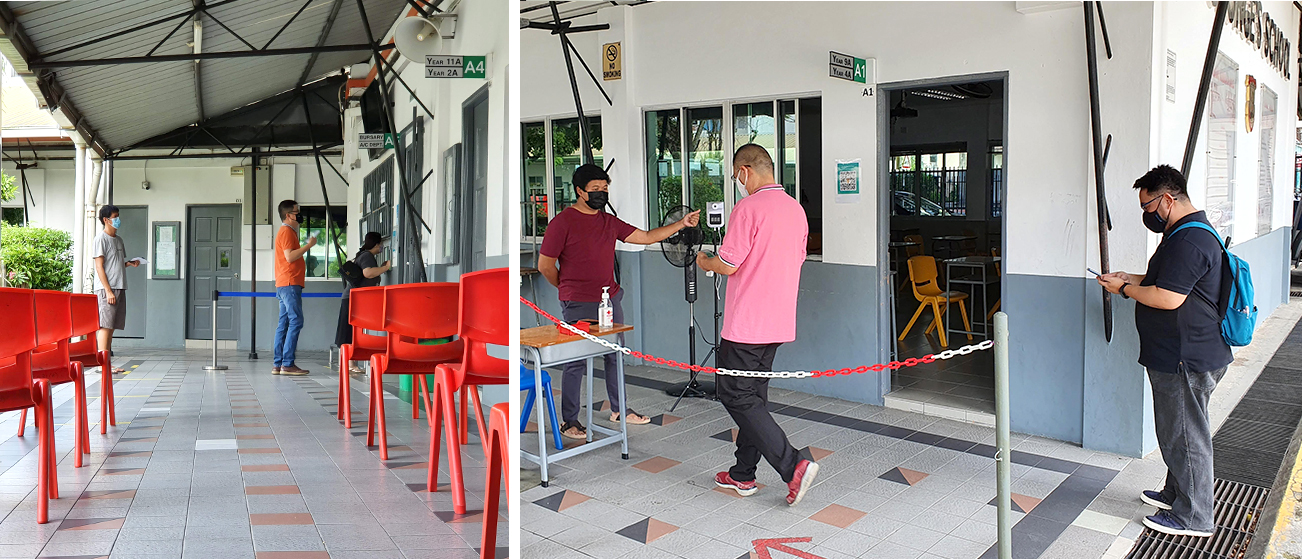 On 3 January 2022 St George's School will be welcoming the Years 10 and 11 students to on-site learning. This will be followed by the Years 7 to 9 students on 17 January 2022. The transition back to school will see parents and guardians busy making school fee payments and purchasing school materials for their child/children.
St.George's School has implemented the necessary Standard Operating Procedures (SOP) for parents and visitors. All parents and visitors to the school are required to scan on the BruHealth QR code and have their body temperature checked before they are allowed to enter the school compound. Only those with green or yellow QR code are allowed entry. Those who are not fully vaccinated are required to show their Antigen Rapid Test (ART) results.
Seats are set apart for parents or visitors to wait their turn to be served at the school counters so that social distancing is practised. Hand sanitizers are also provided at the entrance to the school compound.
The Covid-19 pandemic has caused widespread disruptions to schools and centres of learning. Nevertheless, with proper implementation of SOPs and good practices, our students should be safe to transition back to school.