News & Events
Year-End SGS Staff Field Trip to Oregano Organic Farm
Mon, 2 Dec 2019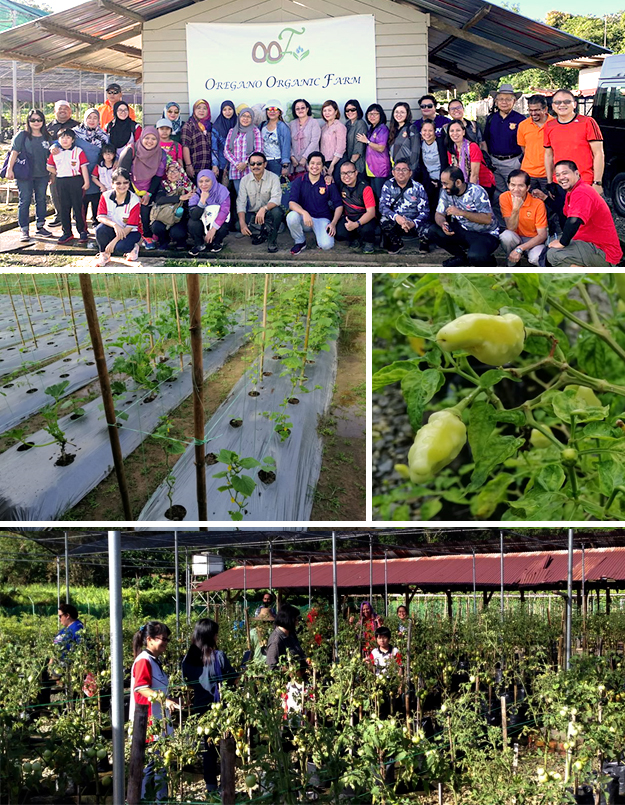 33 teachers from St. George's School visited the Oregano Organic Farm, Kg. Sinaut, Tutong to mark the end of the school year.
Upon arrival, we were greeted by Mr Ambrose Shim who had been given a piece of land by the Government to grow crops. The farm was set up three years ago and roughly the size of the school. Mr Shim shared his wisdom and knowledge of farming organically, as well as the challenges he encountered so far. He told us that his first few attempts failed as the grounds were waterlogged. This led him to now grow his crops in polythene bags.
Mr Shim informed us that he inoculate EM 1 ( Effective Microorganism ) into the partially burned 'straws' before mixing into the top-compost soil. Next, he also mentioned that the farm used only organic pest repellent, which is a mixture of vegetable oil mixed with dish wash detergent and water. He also mentioned that vinegar is also effective but expensive to adopt.
On the farm, we enjoyed viewing and plucking passion fruits, papayas, bird chilly or 'chilly padi', tomatoes, white radish, lemon basil and moon flowers , all grown without harmful artificial pesticides. We were allowed by the owner of the farm to pick fruits and vegetables, who also informed us that he was a student of St. George's School and that we are the first school to be invited to the farm since its existence.