News & Events
Appreciation Night
Wed, 20 Nov 2019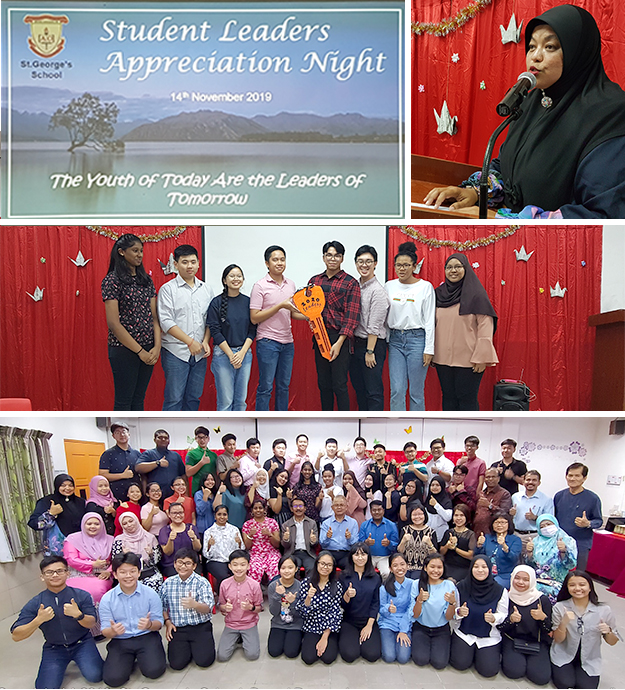 Student leaders and teachers gathered at school to celebrate and reward themselves for a year's worth of hard work on Thursday, 14th November 2019. The event was diligently planned with the venue beautifully decorated through the teamwork of prefects, monitors and key holders, under the guidance of teachers.
Invited guests and student leaders enjoyed a duet by two senior leaders before indulging in local delicacy served for dinner. After dinner, certificates and tokens of appreciation were given out to members of the Student Affairs Department, invited guests, prefects, monitors and key holders.
The highlight of the night was the turnover ceremony where current heads-John Cyrus (Head Boy), Cely Jelita Cristy (Head Girl), Chai Wei Tung (Assistant Head Boy) and Sandra Joseph (Assistant Head Girl), passed on their duties and responsibilities to their successors Md. Danial Akmal, Christy Bong, Ian Chong and Nur Farah Aliaa respectively.
The night ended with a photo session to remember this special occasion and warm smiles on everyone's face as the event was a success.
*Check out this media gallery by click here