News & Events
KG Children's Day
Tue, 19 Nov 2019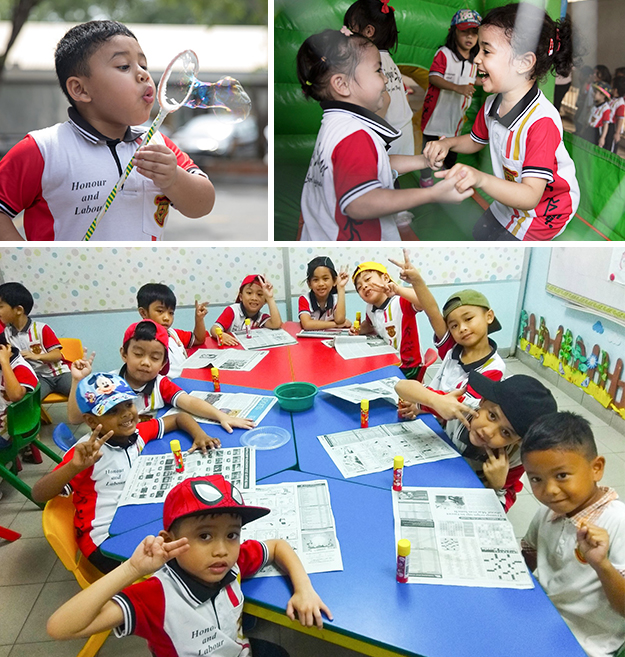 St. George's School kindergarten students and teachers celebrated Children's Day on 31 October 2019 with fun activities at the school playground as well as at the school compound.
Children's Day is celebrated at St.George's School every year to emphasize the importance of projecting love, attention and affection towards children.
These young learners enjoyed themselves tremendously on that day as they played on the huge bouncer, scooped candy at the playground and blew lots of bubbles at the compound. Indoors, they tried their hands at Art and Craft, putting their imagination to work in creating new art and craft pieces.
*Check out this media gallery by click here