News & Events
SoULS Report
Wed, 13 Nov 2019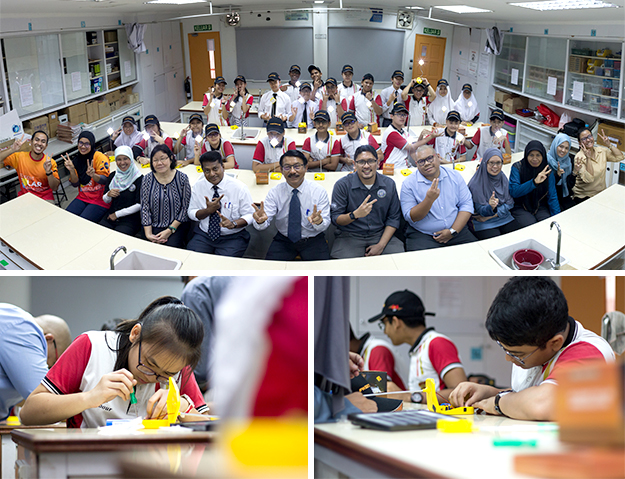 The Solar Urja through Localization for Sustainability ( SoULS ) is a programme under the Indian Institute of Technology ( IIT ) in Bombay. They have worked on a lot of projects on the sustainability of energy and this year, they have come up with a project called the 'Student Solar Ambassadors'.
It was first started in 2018 involving more than 1000 schools across India. This year, for the first time in Negara Brunei Darussalam, the IIT have sent a total of 500 solar lamp kits which are to be assembled by selected students from various schools. These students were trained and assisted by a group of Master Trainers from the Kemuda Institute and University Technology Brunei. These students were brought to a conference on 2 October 2019 where professionals, from various fields pertaining to energy, gave their personal testimonies on how to make use of the sustainable energy around us.
On 11 November 2019, 25 students from St.George's School were selected to assemble these solar lamps and the lighting event was held in the Science Laboratory of our school. The event was a success thanks to the cooperation of all the solar student ambassadors. Overall, Brunei Darussalam has over 500 solar student ambassadors for this year and this marks the beginning of a new era.
The aim of this project is to raise awareness of the importance of renewable energy and participation of the youths help in the act of self-sustainability. This also helps trigger the students' interest in science and provides a hands-on learning of modern technology.
The two teachers in charge were Teacher Gay Marie Frando and Mr Eric Lim.
*Check out this media gallery by click here