News & Events
Awareness on Obesity in School Children
Mon, 7 Oct 2019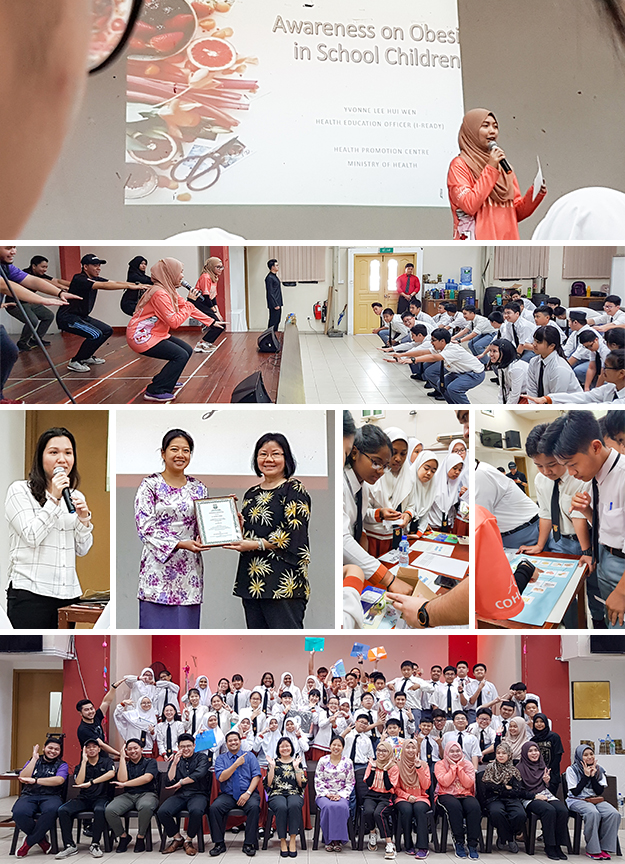 A talk on 'Awareness on Obesity in School Children' was delivered to a class of Year 7 students in the Parish Hall on Saturday 5 October 2019. The talk was part of a PPD & OC 3 Community Project of BHSc Pharmacy, PAP Rashidah Sa'adatul Bolkiah Institute of Health Sciences, University Brunei Darussalam. Dr Goh Poh Hui was the supervising lecturer from University Brunei Darussalam.
The objective of the talk was to educate the students on the importance of keeping healthy and fit. Ms Yvonne Lee of the Health Promotion Centre, spoke on the importance of eating the correct types and amount of food, the important meal of the day ( breakfast ) and shared with the students the physical activity guidelines for children and adolescents.
Various light physical activities were conducted by three students from Primary Cohort 2 Year 3, with the help of numerous volunteers. They were Norhadyrah Izazie binti Ahad, Ishpa Shapiah binti Hj Abdullah and Noorazrina binti Untong. The students were actively engaged in the physical activities and enjoyed themselves thoroughly.
*Check out this media gallery by click here