News & Events
SGS 1st Short Film Science Project
Wed, 25 Sep 2019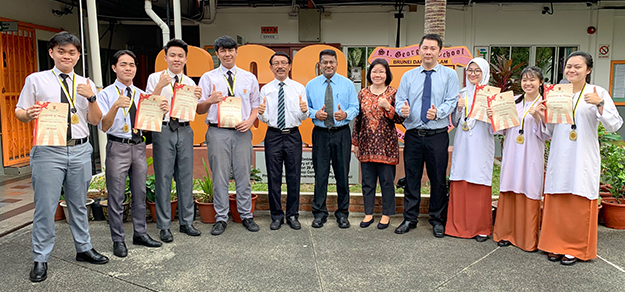 Winner of 2019 SGS 1st Short Film Secondary Science Project By Year 11B, entitled: "Smoking Kills".
This project was organised by Biology Teacher, Mr Aywen Chak in an effort to raise public awareness about the dangers of smoking among our youth as well as to uplift the creativity and talent of our students in executing projects like these.
All members of the winning team were presented with Award Certificates and Gold Medals by our school Principal, Mr. Janidi Jingan. The medals are sponsored by SGS Green Energy Resource Club.
OR check out the winner video by click here