News & Events
ASEAN Road Show Arrives at SGS
Mon, 8 Apr 2019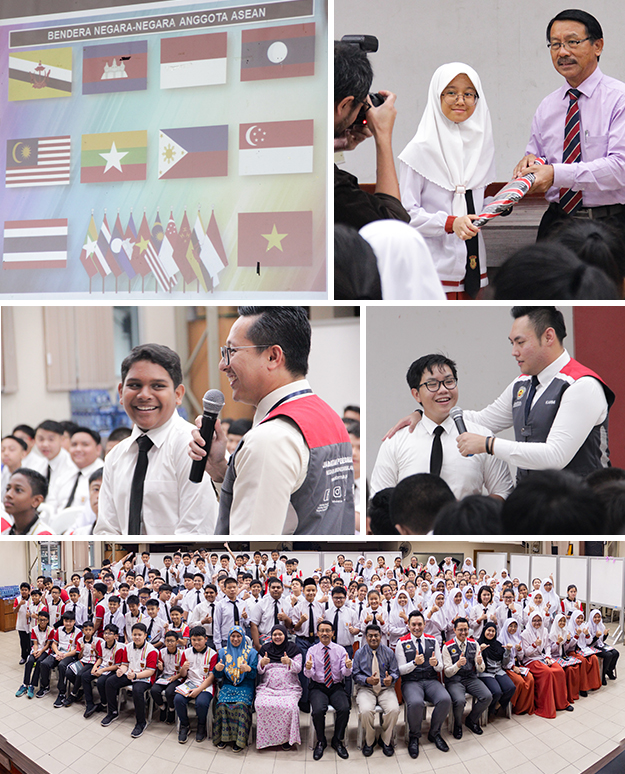 The Department of Information at the Prime Minister's Office of Negara Brunei Darussalam conducted a road show to expose the Year 7 and Year 8 students of St. George's School to the roles and function of The Association of Southeast Asian Nations ( ASEAN ). The road show was held on 6 April 2019 at the Parish Hall.
The representatives from the Department of Information gave a comprehensive talk on the history of ASEAN, its Vision and Mission, apart from the background of the participating countries.
From the talk, the students got to know that five original member countries: Indonesia, Malaysia, Philippines, Singapore, and Thailand, established ASEAN on 8 August 1967. Brunei Darussalam joined on 8 January 1984, Vietnam on 28 July 1995, Laos and Myanmar on 23 July 1997, and Cambodia on 30 April 1999. The students were informed that the association is an organization comprising ten countries in Southeast Asia which promotes intergovernmental cooperation and facilitates political, security, military, economic, educational and sociocultural integration among its members and other countries in Asia.
Quiz questions were asked of students and prizes were given out to correct answers.
*Check out this media gallery by click here