News & Events
Inspiring and Innovative Leadership
Thu, 4 Apr 2019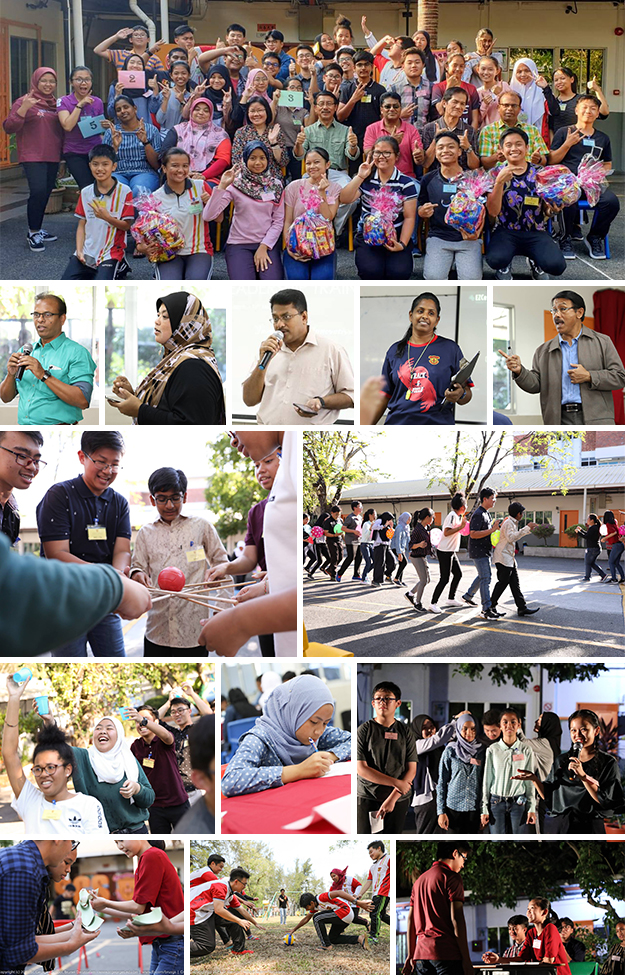 On 15th of March 2019, St. George's School hosted its annual leadership training which was aimed to equip student leaders with leadership qualities and characteristics.
With this year's theme of 'Inspiring and Innovative Leadership', the training was held for 2 days in St. George's School. We arrived in school at 2.45 pm on the first day and were welcomed with a short opening address by Mr. NM Mubarak, the deputy principal. The training then continued with a session presented by Principal Janidi Jingan about the importance of time management which included a short individual test for us to reflect on our own time management habits.
We also enjoyed a fair share of fun and games through various team building activities conducted in the school compound. These activities allowed us to build new friendships and trust in one another. It also reminded us that 'Teamwork makes a Dream work'. The day ended with captivating and creative performances shown during the talent time. From singing and dancing, to sketches and comedy, we were told to come up with a 5 minute show that related to this year's leadership theme.
In the morning of the second day, the program started with a sharing session by the Head boy, Head girl and the assistants where experiences and lessons learnt from previous and this year's training were shared to encourage and inspire the other student leaders. After that, a quick practical workshop was carried out by Mr. Nicholas B. Tju to educate the participants on topics related to the daily use of technology and electronic devices, such as EZCast, in our classrooms.
We then had a short field trip to Muara Beach where we played a few games and relaxed under the tree shade. Right after we got back from the beach, another session was conducted and discussed by His Excellency, the Right Reverend Bishop Cornelius Sim, about ways we could be an innovative individual despite our young age. At the end of the training, we had a group discussion where we brainstormed possible solutions to the problems that is currently occurring in our school.
During the leadership training, we learnt that time is what we want the most but it's also what we use the worst so we have to set the right priorities and goals to maximize the use of our time. Not only that, we were also motivated to start thinking of new ideas to be more innovative to be able to contribute in solving local and even global issues. We would like to thank all of the teachers and speakers involved in this leadership training for this once in a lifetime experience and lessons that we could hold on to for a lifetime.
*Check out this media gallery by click here