News & Events
Merit Awards 2018
Thu, 21 Feb 2019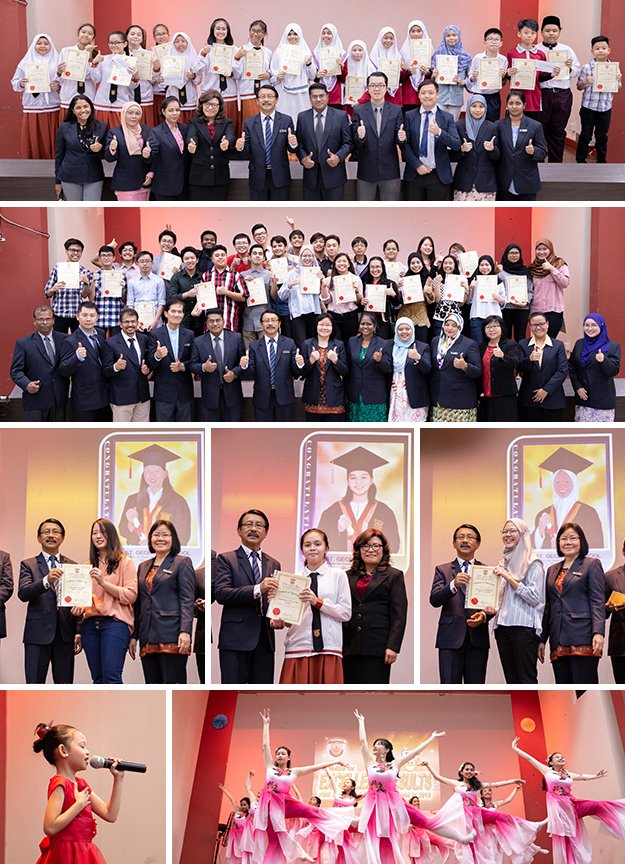 St. George's School (SGS) recognizes the excellence of their students during a Merit Award Ceremony held on 20th February, 2019.
A total of 50 students received Excellent Awards for their exceptional performance in their PSR and GCE "O" Level examinations last year. In attendance were teachers, students and parents.
As stated by Principal Janidi Jingan in his opening speech, academic achievement reflects the persistence and dedication on the part of the students. He also took the time to recognize the teachers for their part in guiding the students to achieve their academic potential.
During the event, audience members were also treated to dance performances from primary and secondary students respectively.
SGS will continue to strive for excellent results in their students and hope for the continuing and unfailing support from parents, teachers and students.
*Check out this media gallery by click here