News & Events
SGS CNY Celebration 2018
Thu, 8 Mar 2018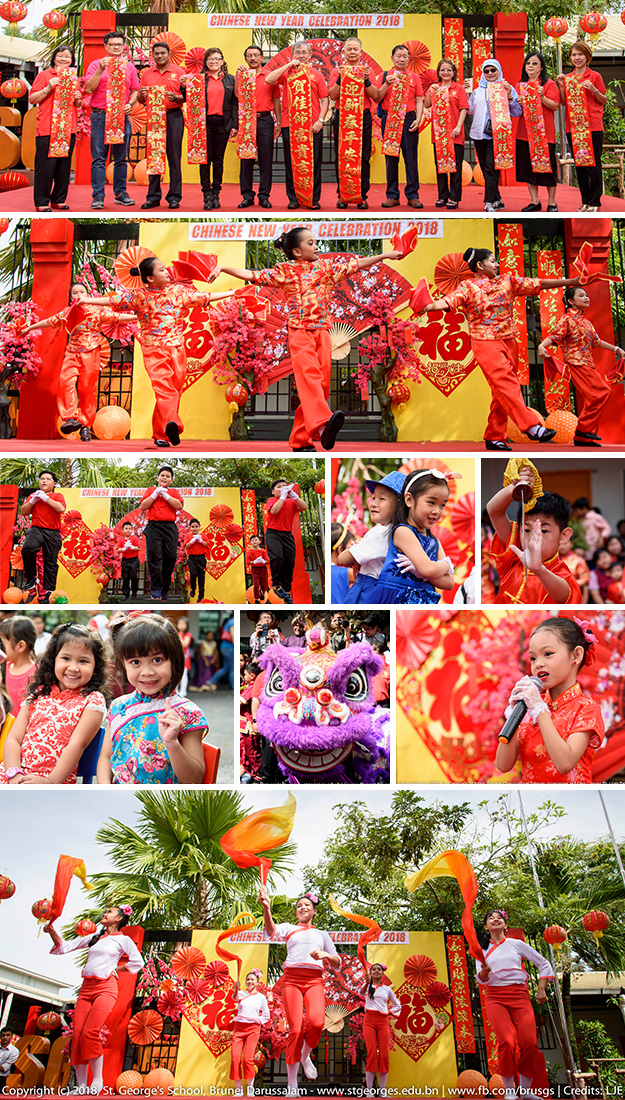 On the morning of 1st March 2018, St. George's School (SGS) was abuzz with festive excitement as celebrations came underway to usher in the New Year of the Lunar calendar.
The school was honoured to have His Excellency the Right Reverend Bishop Cornelius Sim, President of the School Board of Governors, Mr. Anthony Liew, Chairman of the School Board of Governors and members of the School Board of Governors to grace the event. Also joining in the celebration were the Principal, Mr. Janidi Jingan, Deputy Principal, Mr. N.M Mubarak, Heads of Sections, teachers, students, parents and invited guests.
In his opening speech, the Principal noted that the multiculturalism of SGS provides the opportunity for the school to host cultural celebrations throughout the year which in turn grants students the chance to learn more about each other's traditions. He further expressed the desire of the school in fostering cultural tolerance, understanding and respect amongst students through such events.
As soon as audience members were seated, the student-performers, ranging from kindergarten to secondary levels, took to the stage, dancing to the beat of traditional Chinese New Year music whilst solo performances by little songstress, Abigail Calimbas Olayvar of Year 2, and junior martial artist, Abel Lim Wee Yuen, accentuated the already festive atmosphere. The highlight of the event was the Lion Dance which, as a special twist to this year's celebration, was performed by SGS students from the newly-formed Lion Dance Club as part of the school's CCA. All performers had been practicing hard for the event and their efforts left the audience in awe.
The event ended on a high note with everyone coming together to enjoy refreshments. It can be expected that SGS will continue to recognize and promote cultural unity among its school community.
*Check out this media gallery by click here