News & Events
Excellent Awards Presentation
Tue, 13 Mar 2018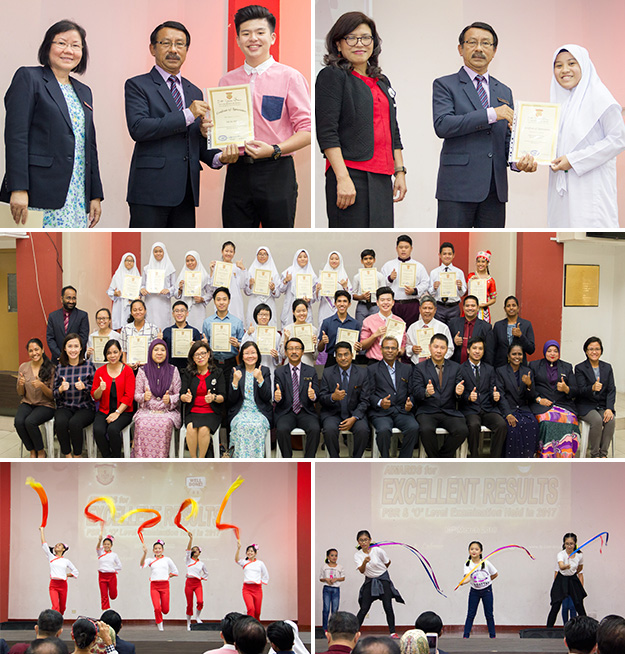 St. George's School held an 'Awards for Excellent Results' for the 2017 PSR and GCE 'O' Level Examination. The award ceremony was held on Tuesday, 13 March, at the Parish Hall. It was to show appreciation to the students for their excellent performance in the above mentioned public examinations.
The principal, Mr Janidi Jingan, gave a speech to welcome the guests, parents, teachers and students to the award ceremony. Awards for excellent results were received by students who performed extremely well in the Primary School Assessment ( PSR ) and the GCE 'O' Level Examinations. The principal presented certificates of excellence to the recipients.
The audience were also treated to performances by primary and secondary students which further enlivened the award ceremony.
*Check out this media gallery by click here