News & Events
Leadership Training 2015
Tue, 28 Apr 2015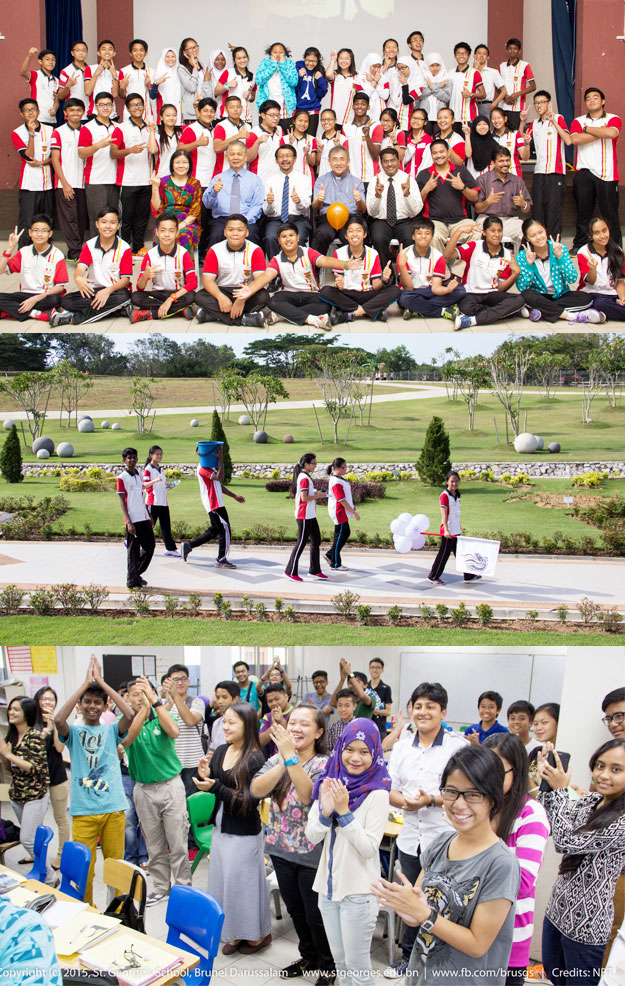 Leadership Training was conducted for two consecutive days from the 25th of April to the 26th of April 2015. I t was held in St. George's School with its theme "Leaders with a Vision".
Mr. Mubarak delivered his welcoming speech. The deputy principal's speech was all about hard work and dedication to become a better leader. Madam Chew on the other hand gave an inspirational talk about leaders being heroes. She also expressed her view about what a good leader should possess. In general, we all learned that everyone is different in his own special way and that together we can do great things.
Mr. Eugene then led the ice-breaking session which divided the participants into seven groups. After being grouped, Mr. Eugene gave us a talk about the benefits of attending Leadership Training.
The first session was about, 'Who Moved My Cheese?' presented by the President of SGS, Bishop Cornelius Sim. From the movie, we learned about changes and how they happen in lives and how we have to adapt to these changes. Learning to notice small changes early helps us to resolve bigger changes that are to come.
After lunch, all groups had the assigned task of making a group flag and a group chant. We prepared ourselves for our team building activity at the Agro-Technology Park in Tungku.
For our team building activity, we were given the task to hunt for treasure. Every group was given the first clue which led us to the respective teacher. Throughout the team building activity, we faced several obstacles such as carrying buckets filled with water, searching for the teachers under the scorching sun as we ran around like crazy people. At every checkpoint, we were given a task to complete before receiving the next clue. Despite all that, everyone had an amazing time together as we bonded and worked as a team to complete the not-so-easy tasks throughout the race. Swimming came next at Anggerek Desa Swimming Pool for everyone to relax before we headed back to school.
After dinner we continued with a talk by our chairman, Mr. Anthony Liew on the topic 'Visionary Leadership'. He challenged us by setting our own vision and work hard to achieve it.
Light and Easy followed where students showcased their talent. The session concluded with the participants singing 'We Are Young'. We also enjoyed barbequed chicken cooked by our teachers.
The next day, we woke up at 5am and had a Zumba session led by Mr. Jason. After the session, we had our breakfast and took our shower.
Then we came to the highlight of the Leadership Training. We were divided into our respective committees where we planned activities beneficial for the students. Each committee came up with plans which they presented to Mr. Mubarak.
Last but not least came the sad part. Everyone was given a 'stone', a representation of each of us. As we went around to thank everyone, tears were shed and thoughts were shared. It was truly a memorable experience for everyone and this is one of the BEST LEADERSHIP TRAINING EVER!
By: Nathan Lim and Alexandra Dakius