News & Events
Logo competition of 85th Anniversary
Edited by Rebecca Elicay
Sat, 1 Oct 2022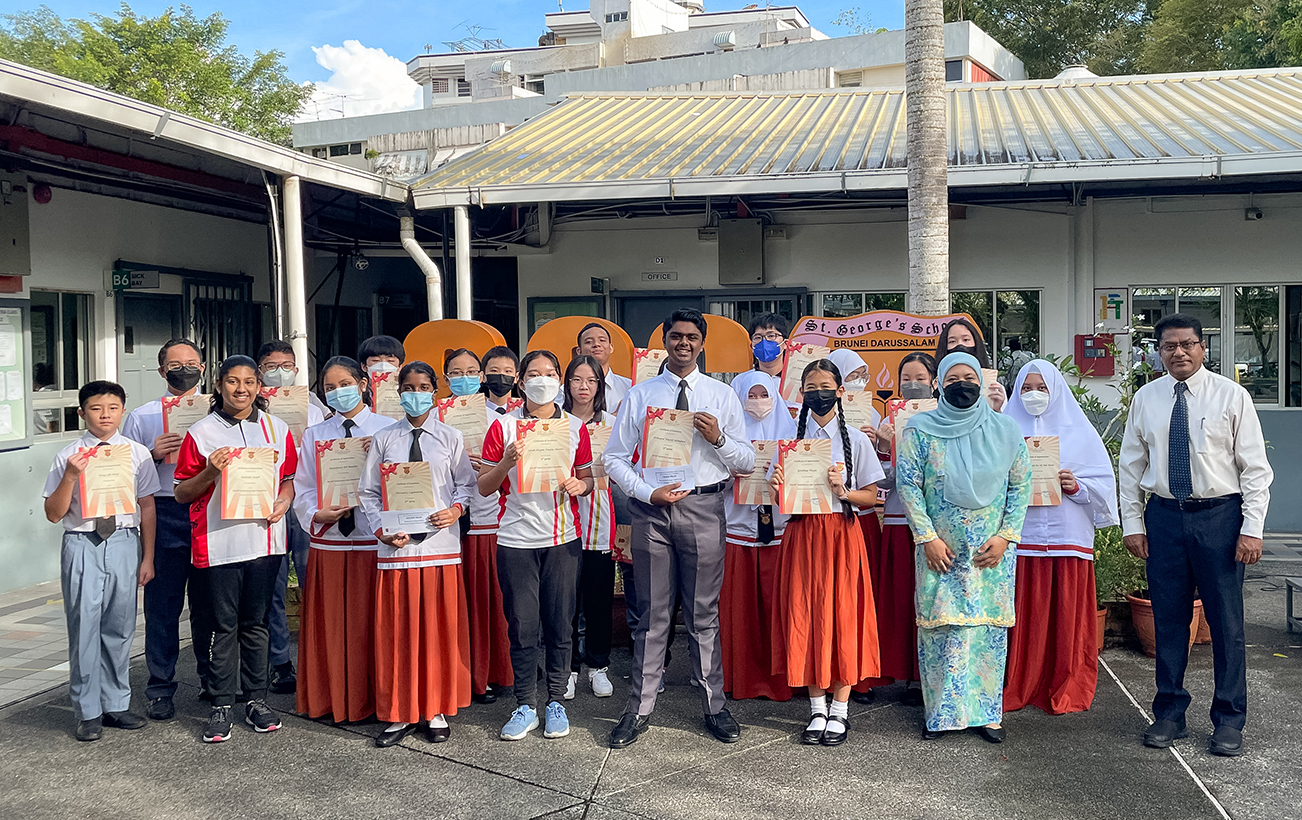 This year our school is celebrating its 85th Anniversary with the theme 'Celebrating the Past, Forward to the Future', and the school organized a logo competition among the students.
A total of 29 students participated in this competition. 10 students submitted in digital product, whereas 19 students submitted in drawing format.
The judges were among the talented teachers, principal, deputy principal and the Head of Secondary. The criteria of a good logo are based on the elements, relevances, creativity and originality.
The chosen winner was Sarah Ehyam Enopia Ancero, from Year 10B. She received $85 in cash prize, as symbolic of the 85th anniversary, and a certificate. The place prize went to Dhivyasri Loganathan from Year 8A. She received $55 in cash prize and a certificate. The third place went to Mohammad Waazif Saibudden from Year 11A. He received $35 in cash prize and a certificate.
A hearty congratulations to all participants and the school is looking forward to the other item celebrations to follow.
*Check out this media gallery by click here