News & Events
SGS Celebrates the 29th Annual Secondary Sports Meet
Wed, 4 Jul 2018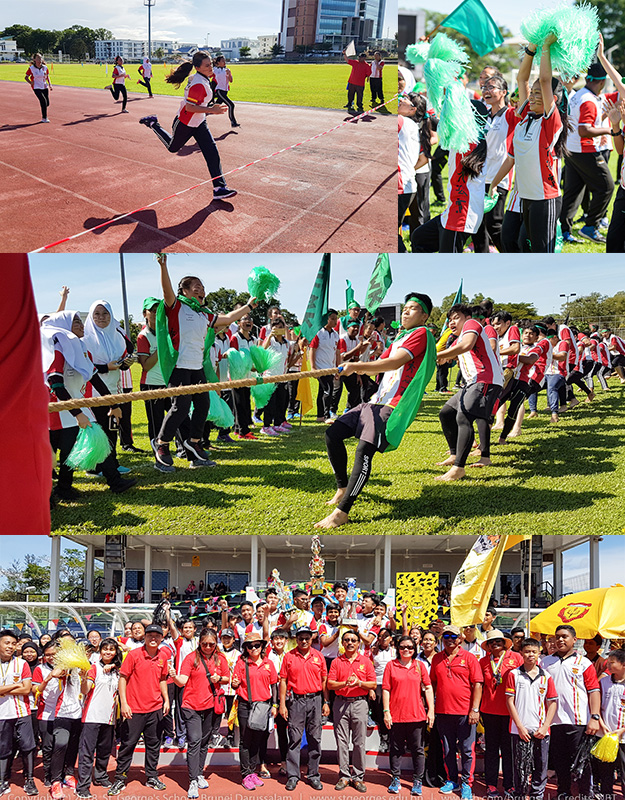 The 29th Annual Secondary Sports Meet 2018 of St.George's School was held at the field of the Kebajikan Stadium, Berakas on 30th June 2018. In the opening speech by the Principal, Janidi Jingan, he informed that engaging in sports activities will bring health benefits to a person. Also, he stated that sports could teach the students to learn about values like discipline, responsibility, self-confidence, sacrifice and accountability. He reminded the students to ensure that the spirit of sportsmanship and fair play is fully adhered to and upheld for the glory of sport.
The event started off with the marching of all the four houses onto the field, followed by the singing of the national anthem. Alexander Jacklya bin Dakius led the sports houses in taking the oath of sportsmanship. The track events started with the Invitational Relay, followed by the individual races.
The Champion Sports House for St. George's School 2018 Secondary Sports Meet went to the Yellow House. The event ended with the giving away of prizes to the winners.
*Check out this media gallery by click here