News & Events
National Choral Speaking Competition 2018
Mon, 21 May 2018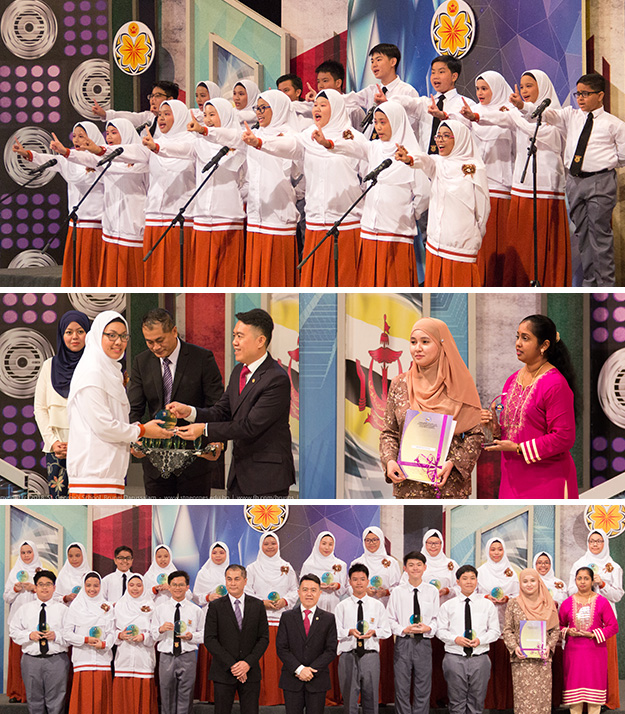 On 14 May 2018, St George's School took part in the Interschool Choral Speaking Competition held at RTB Sungai Akar Broadcasting Complex. The speakers consisted of eighteen students from Years 7, 8 and 9 and were accompanied by two teachers-in-charge, Tr Vimaladevi Devi Kaliappan and Tr Roslynne Sii How Yi.
The journey to the finals began with the preliminary round held on 13 March at the Co-curriculum Department, Ministry of Education where all thirteen competing schools gathered to qualify for the finals. Having delivered a high-spirited performance, SGS came out on top, tied for first place with Seri Mulia Sarjana School, effectively securing a spot in the finals. St. Andrews and SM Sufri Bolkiah rounded off the Top 4, taking second and third place respectively.
On the day of the finals, SGS put on their best performance yet and emerged as the first runner up of the competition. For their efforts, the team took home the trophy for second place. Additionally, each speaker received individual trophies and certificates of participation. SGS also achieved the award for Best Conductor which went to Y9A's Denise Abbygail C. Javier.
This marks another victory for SGS! Well done students and teachers!
*Check out this media gallery by click here