News & Events
Leadership Training 2018
Thu, 12 Apr 2018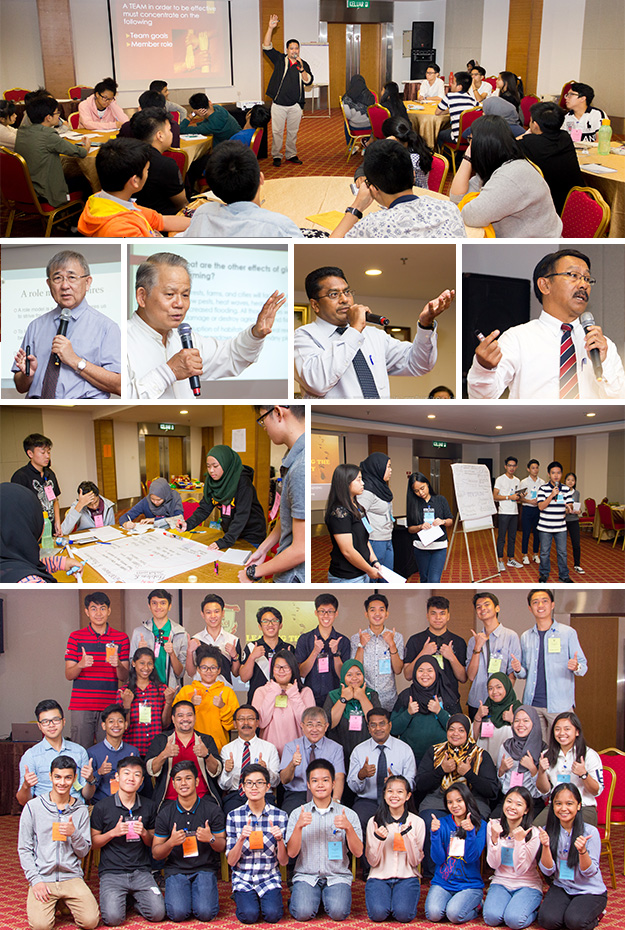 Leadership training is an annual event hosted by St George's school where students are guided to the characteristics of becoming a great leader in the future.
This year's leadership training was a two-day and one night-stay at the Star Lodge Hotel with the theme 'Leading the Way'. The first day was divided by 3 sessions discussed by Mr Anthony Liew, Bishop Cornelius Sim and Mr Janidi Jingan.
The first session discussed by bishop was about the intentions of leaders and was followed by the second session discussed by Mr Anthony Liew about our responsibility on global warming. As future leaders, we need to set a good example on being aware of our surroundings and the importance of saving the environment. Lastly, Mr Janidi, talked about our roles as leaders. We also had breaks and fun activities in between. We played games that had meaning such as the game 'longest line.' It taught us that in order to become good leaders, we have to know how to work together and give everything we have to reach our goals.
There were activities such as group projects that focused merely on the problems in school and solutions for them. Before we started the night session, we got to swim in the pool for a little while. For our good night talk, we were asked to do the S.W.O.T analysis to open up to everyone and be more comfortable with each other. Afterwards, we were sent back to our designated rooms which were shared by 4 students. The teachers woke the students up the following morning for breakfast. We spent the afternoon with sessions and more fun activities. Before the end of the leadership training, we were asked to mold clay to our liking or interests and we had to talk about how it represented us in a way.
During leadership training, we not only learned how to be a better example as a leader but also as a follower. We became closer with each other and we learned things about ourselves that we didn't know before. We are thankful to our school for a wonderful experience and we hope to pass what we learned to our fellow schoolmates as better leaders.
*Check out this media gallery by click here