News & Events
Netball Tournament for Secondary Schools and Colleges (Cluster 2) 2018
Sat, 5 May 2018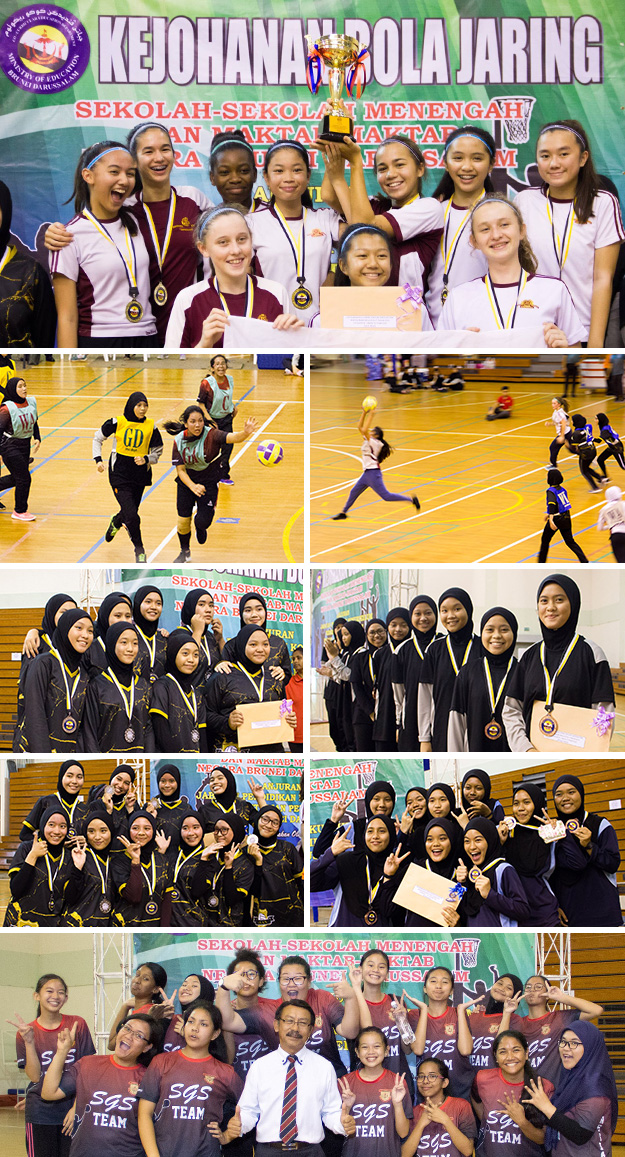 May 3 2018 saw the finals of the Netball Tournament for Secondary Schools and Colleges in Cluster 2 being held at the Multi-purpose Hall, Berakas. The tournament was organised by the Co-curriculum Education Department, Ministry of Education and hosted by St.George's School, Bandar Seri Begawan.
The quarter finals and semi-finals were held on May 2 2018 at the said hall. The schools which participated were SM Sayyidina Husain, SM Sayyidina Hasan, SM Masin, SM Jamallul Alam, Jerudong Intenational School and St. George's School. Two categories were contested, Category B and Category C.
The finals of the competition was between Jerudong International School and Sekolah Menengah Sayyidina Hasan in both categories. Jerudong International School emerged Champion in both categories. Sekolah Menengah Masin won third placing in Category B while SMJA won third placing in Cateogory C.
The guest of honour of the event was Mr Janidi Jingan, Principal of St. George's School who presented the medals and trophies to the winners. Participating schools were also awarded with certificates of participation.
*Check out this media gallery by click here
**Programme Booklet click here